CK2 News and Other information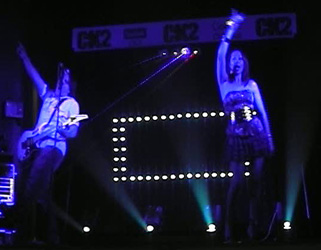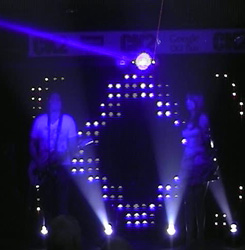 Pop Fest 2017
Corrie and Keith are exceited to be opening up the first Ever Pop Fest. THis is going to be an ever growing annual event to help raise funds for the Outstanding Poppleton Ousebank Primary School in York.
They'll be doing an intense 1 hour set at around 5:00pm on 30th June 2017. Food, Beer, Bouncy castles and other entertainment will be performing thoughout the evening. Should be the "Be seen at" event in the village this year. We look forward to seeing you there.


4500th Gig
In December 2014, Keith performed his 4500th Pro Gig. Thanks for all the great gigs, memories and adventures to Corrie, The lads in Foxx, K!ck, Cry Wolf and anyone else who has seen or worked with me over the last few(!) years.

New PA
CK2 have just upgraded their PA to a brand new JBL 600 series PA. Loving the crystal clear, warm quality so far. Let us know what you think on our Facebook page.



New lights for 2012
CK2 have added another 27 DMX channels of lighting effects to the show. Currently being programmed, but should be fully in by mid March. That brings the total DMX channels to 93. Come along and see, we hope you'll enjoy our new toys!



Park Dean Resorts 2017
CK2 Will be perfoming various shows at Park Dean Resorts this year (Yorkshire and NE Coast).


New Live DVD for 2011
Just finished our new live DVD for 2011. It will features 10 tracks from our current show and will be available at our gigs for sale. Most of the live shots on this website are from the DVD. It was filmed from 6 different angles over a couple of gigs. A new promo is on the Video section of the website.

Our Current CD for 2010 is still available to buy at our gigs. One of the tracks "Run" is available for a test drive past your earlobes on our Audio page!


New Lights 2010-12
The whole show has been redone with ShowMagic 12 which greatly enhaces the look of the show together with lots of new songs. New Lasers and incredible backdrop is now included in show now and exiting brand new lights to arrive soon. Updates to follow.



The CK2 Show Magic Diary (March /April 2010):-
20 March: Showmagic 12 Arrives
24 March: Laptop Cleaned Rebuilt and Reinstalled/ Optimised and partitioned ready for install
25 March:Showmagic/ Dongle DMX interface installed
26March:Scanners Assigned/ Lasers and LEDs assigned, Tracks transferd to Laptop. Got Laptop Talking to Lights.
26March:Gig and Programming Front and back light scenes..
27March:Gig Programming Chases
28 March:Gig and Programming Scenes and Chases, Tested some scenes and chases on Lighting rig at gig, looking great.
29 March: Read through rest of manual, started prorammed 1st full song
30 March: Most of 1st songs set programmed
1st April : Finished and Tested 1st Set lights
2nd April: Gigged 1st set in Nottingham, great result, great response
3rd April: Programmed a few more songs over night: gigged 1st, 2nd set out of 3, great
4th April: Rest of 2nd Set finished
5th April: After 10days of solid programming on every spare minute of everyday -A FULL NIGHT WITH SHOWMAGIC COMPLETED!
6th April Onwards - Always ongoing improvements and program the rest of songs we do on a regular basis.
7th April: All desk levels / guitar patch changes now changing with Showmagic.
13 May: New backdrop Arrives
16 May: Programmed new backdrop in to the show
17May:2 extra front LED lights arrive and programmed
21May: Show magic all programmed tested and gigged, looks great. 58 (NOW 93 as of Feb 2012!) DMX channels - COMPLETE!
....now, just the new songs to program, learn and do the lights for.... no rest for the wicked!

- A lot of hard work over the last month, but great results and thoroughly enjoying every show!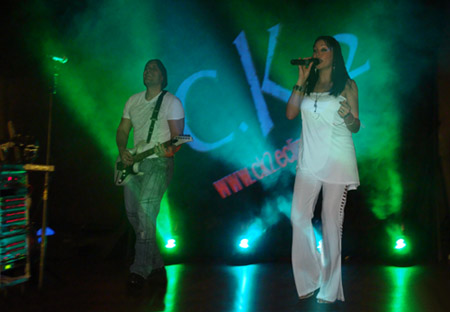 Beamish Hall Christmas Shows 2016
CK2 have just finished their fantastic Christmas party nights at Beamish Hall and had loads of festive fun.
They performed everyones favorite christmas and party classics with some of the latest chart hits and got everyone into the festive mood.
CK2 would like to thank everyone who attended the 2064 shows, we had a great time.
Also, big thanks to Steve W and all the management and staff at Beamish who helped all the parties to go smoothly, especially Matt and the fantastic crew from PersonaDJs.
For further CK2 parties, weddings, events and functions at the fantastic Beamish Hall, Contact Beamish on
+44 (0)1207 233 733.


Stage / Venue Design
Are you are having your venue redesigned or refurbished?
If so, please consider it from a performers point of view. Having played on thousands of stages worldwide, we see the same mistakes made time and time again. We know what works from an entertainers point of view, and what would look and sound best for your audience and clients. If you are spending thousands or in some cases millions on redesign, don't hesitate to contact me. This will ensure that the money you spend will be wisely spent. Further Details can be found by clicking the link below
(For Lots more examples and infomation CLICK HERE)