Video Promo Listen Playlists Latest News Weddings Parties Casinos Corporate Residencies Holiday Parks Other Links Act Services

CK2 Thankyou Letters, emails and Reviews(More still to add..)
If you have seen CK2 recently please email with comments, song requests,
favourite songs or a review tock2@live.co.uk
Or Leave a comment on our Facebook page.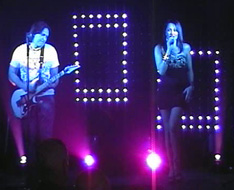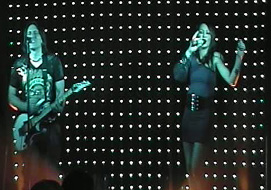 Great show saturday look forward to seeing u again - HM - May 17

Brilliant! -NC June 17

Thank you Corrie & Keith for a fantastic night here at the Hoyland Belmont hope to see you again soon JH - Jan 17

Fantastic afternoon with CK2! Awesome :) - Jade Donohue Apr 2013
You was awesome at Acorn Rugby Club. First timer, look forward to the next time. - David Gardner - Apr 2013
you guys were awesome tonight!! Thanks for asking us along.. Your both uber uber talented!! - Tracy Major Apr 2013
Had a fab time watching ck2 this afternoon great music / singing and light show and great mix of song choice some thing for all the family to like .loved all the songs - Matthew Major Apr 2013
ck2 was brill in treeton club last night hope to see them soon again around rotherham/sheff - Dave Coney 2013
You was mint tonight at the Acorn ARL hope to see you here again soon - Shannon Elizabeth Dawn Brown Apr 2013
thanks for a great night at bolton ex servicemans club, best duo ever seen at the club, good luck - Steve Jefferies Mar 2013
CK2 Rocked Rothwell WMC! Can not wait to see the full show Easter Monday in York :) - Jade Donohue Mar 2013
had a fab nite thank you xxxxx - Margaret Law (Bolton on Dearne) Mar 2013 CK2 voted best act of the month at Calverton - Feb 2013

hiya mate brill last sun nite (Colley) - Chris Ellis Feb 2013
Saw you both at owley wood last night. Excellent night and enjoyable to watch. - Cheryl Musker Feb 2013
What a great nite I had and enjoy all the singing us done thank you so much for a buzzing nite :-) - Laina Ve Feb 2013
Really enjoyed the music tonight. - Derek Stowe Dec 2012

The outstanding Duo CK2 treated us to another night of musical excellence. Keith on guitar and with his partner they once again gave us a great nights entertainment - The Bentinck Nov 2012

CK2 put on a great first spot, Keith is supurb on guitar, then in the second spot CK2 got the dancers on the floor, it was a great nights entertanment - Warsop Ex Nov 2013
Wow. Just watching you live in skegness. The richmond holiday park. You rock. - Fiona Gallager - Aug 2012
brilliant as always at millbridge club tonite was lovely to see u again xx - Mandi Morris Aug 2012
saw you in skegness at richmond holiday park you 2 was greaT PURPLE ,RAIN WAS OUT OF THIS WORLD SEE YOU NEXT YEAR X - Sandra Wild Aug 2012
Brilliant set tonight at richmond skegness :-) - Rebecca Eyre Aug 2012
possibly the greatest guitarist I've ever heard! - Ty Bracey Aug 2012
Watching u now in skegness u did brill welldone xx - Michaela Marie Carver - Aug 2012
THANK YOU FOR MaKING MY THIRD NIGHT At RICHMOND HOLIDAY PARK BRILLIENT YOU BOTH WERE GREAT SINGERS HOPE TO HEAR YOU AGAIN NEXT YEAR :) x - Rebecca Cookson Aug 2012
Saw you guys last night, you were bloody brill, deffo be seeing you soon! - Ben Hobson Aug 2012
Love it - Emma Louise cross - Aug 2012
Saw you last week at Haven, Excellent made our holiday - Katie Stewart Aug 2012
ha watching you right now you guys are epic man you can really shred on that guitar ;) - Kane Shaw Aug 2012

Your perfomance was amazing - Sherita Bradley June 2012

brill guitar and vocals excellent - Robert Irving July 2012

Wow you guys are amazing!! We seen you at the Richmond site Skegness last Wednesday on my mums birthday, it was a very good night and you were to thanks :) got to say you are the best act we have ever seen at Richmond in all the years we have been!! Hope to see you again soon hope you take care and things go well for you both and your little girl is soo cute xxx - Rebecca Dicks (Via Facebook CK2) -June 2012


seen u satday at dunscroft social i was workin :D great light show xx - Hayley Malee June 2012


Your performance was amazing and so was your little girl xoxoxoxox - Sherita Bradley (Via Facebook CK2) - June 2012

enjoyed you guys last night at calverton thanks for making our night cant wait till next one x
- Susan. Elliot June 2012

Great show last night in Thurnscoe guys, hope to see u again soon - Mark B, May 2012



Guys your set completely blew me away, the vocals, the guitar, actually wow. You guys are awesome! Keep rocking :) can't wait to see you all again soon!
From Ty (skipsea sands teamstar) ! - May 2012



Enjoyed the gig last night in Thurnscoe. Brick in the Wall was mint - Will Darling May 2012


HERES A QUICK MESSAGE FROM THE SATISFIED CONCERT CHAIRMAN OF A SMALL WORKING MENS CLUB IN WORKSOP NOTTS , MANY THANX TO KEITH N CORRIE FOR A FANTASTIC XMAS EVE. THANX FOR AN ABSOLUTLEY FANTASTASTIC EVENING PEOPLE RINGING ME UP TODAY SAYING HOW GUD U BOTH WERE , GREAT CHOICE OF SONGS . MERRY XMAS N HOPE TO SEE YOU SOON EVEN IF IT IS A SUNDAY LOL
Bob T Stanley St. (Dec 2011)



Boxing Day was a club favourite C.K 2, Keith and Corrie always give us two great spots, with a good mix of new and old covers. Something for everyone. Keith and Corrie both have great voices and Keith is great on guitar. A good night of entertainment
Warsop Ex (Notts) Boxing Day 2011.



After an act cancelled, CK2 came to the rescue. Corrie and Keith were here only a few weeks earlier but they put on a totally different set of songs from their previous visit. This act always gives 110 percent. Once again great vocals from both Corrie and Keith and brilliant guitar playing from Keith plus fantastic lights and sound that gave that extra edge to the show and to fininsh with Pink Floyd's "Comfortably Numb" from the album "The Wall" which was absolutely brilliant.
(Kel - The Bentinck Notts from Entertainer Magazine) Dec 2011



Brilliant as usual
P Toney (George V WMC Dec 2011)



Great night as usual, thanx again for dedications it was nice if u great to have a chat, you have a great talent enjoyed the light show too, songs were great too, glad we stayed till end, for your fab rendition of Comfortably Numb.........there was a guy there who could not take his eyes off you guitar playing....look forward to next
year when your local again, merry xmas and happy new year to u both.
thanx again............ J Cannon (Rothwell WMC Dec 2011)



CK2 Voted Band of the Month at Hasland WMC for November
CK2 Voted Band of the month at The Bentinck both October AND November



Boy/girl duo CK2 arrived next. Keith and Corrie gave us a very good night with some up to date songs and some brilliant guitar playing from Keith - Bentinck Notts Nov 2011



CK2 Voted Band of the Month at
Old Comrades Club (July 2011)



Hi
Just wanted to say how fantastic you both were last night at the Bellhouse club. It was the best night of entertainment we have had. The variety of songs were right down our street & every song was sung perfectly. When Corrie sung "Run" it gave me goosebumps it was that good & Keith "Purple Rain" was brilliant as well, I hope we see you guys again soon you are also two of the nicest people to talk soon. Carry on the great performances
Love & Best Wishes
Dawn & Chris (July 2011)



We always try to bring you the best in entertainment here at Maghull Community Club, tonight we have definitely achieved that, thanks to a great night from CK2 - Keith (CC Maghull Community Club, May 2011)



CK2 Voted Band of the Month at
Richard Herrod Leisure Centre and
Cotgrave Club
(April 2011)



Great night tonight at new venture club Beeston brill lights and sound a very good act hope to see you back soon.
Mick (Apr 2011)



Thanks for a wicked night really enjoyed it at richard herrod centre
dawn and becky
hope to u soon a gane xxx thanks a lot Xxxxx (Apr 2011)



What a superb night tonight at Billingham Con's. Corrie & Keith were excellent. Without exception they must be major contenders for North East artists of the year. The whole deal; is absolutely brilliant, the sets complement the whole audience; this with one of the best lighting shows of any duo across the country.
They cover the whole gambit from clubs to corporate deals with Formula 1. (Gregg McGurk, Billingham Apr 2011)



Saw your show at guisborough quoit club 13/3 2011 first class , Mike Entertainment Committee (Mar 2011)



We've had presentation nights for the last 7 years and you have been the best entertainment we've had yet
- Michelle Wingate (Jan 2011)



Once again another fantastic show. Thanks guys see you in 2011. - Lee Bullion



After Weeks of dross, you guys have been like a breath of fresh air, THANKYOU
- John, Oatlands Mount, Harrogate. (Jan 2011)



Mint 2nys guys cum bk cz u been bst the redhouse club had in lng tym . - Ryan McCabe



Saw you last night at Primrose valley it was a really good night you had the place rocking - Colin Gilston



Hey guys. Great to meet you last night. Really enjoyed your show. Very rare we get to see a brilliant duo. x
- Oxygen Duo



Hi guys - Nigel here, it was a real pleasure to see you last night in the Mainline, you were superb - Nigel Woodhouse



Hello Keith and Corrie
We're just writing to thankyou for making our 50th Anniversary party such a memorable evening or us. The Canadians have just left and we have had so much to do - no Xmas cards written yet!!
Everyone so enjoyed your music, hopefully you could sense the terrific atmoospherre in the room. Many people have told us it was the best night ever at the Club, and you played without a break as well. We hop you had a safe journey back to York.
Have a happy Christmas and a very prosperous New Year, we look forward to seeing you both again in February
Kind Regards
Raymond and Marie.



To The secretary
On behalf of myself and the Worksop and district indoor Games League, I would like to thank your club and committee for a wonderful presentation night. The entertainment from CK2 was fantastic along with everything that went with the night. It was the best presentation night I have attended in the last 22 years.
Once again Thankyou very much for the night from everybody
Yours Sincerely
T A Healey.



The Inn Site Wakefield - Mr T. Reviews May 2010.....
CK2 Duo!
This is a superb duo in our clubs that appeared at the George Vth recently and what a super sound from Corrie and Keith; two great voices and what a guitarist. their presentation was first class. The first set was wonderful with the songs of Duffy, The Eagles, The Killers, Take That, and Alecia Keys. I loved the version of Hotel California with the voices and the absolutely great guitar solo to finish of the first set.
With the weather as hot as it was, lots of the members chose to stay in the garden but when the music started the concert room filled up very quickly. I would recommend this duo for any type of venue. Remember the name, "CK2". Once seen you will not forget them!



Hi there... just wanted to say thank you soooooo sooooo much for performing at our wedding on Friday. Everyone said how brilliant you were, and I'm now trying to think of another excuse for a party so we can book you again. You were brilliant and made it extra special!!! Thanks again. Much love.
Emma and James Kennedy xx





Angela Taylor

just getting over hangover !! you were great at Calverton last nite, thanx very much



Hi Keith
just a quick message to thank you for a great night at the Butchers Arms last Friday nite
was a brilliant preformance you both did
thankyou
Mandi




Hello, Keith
We've had a few emails this morning from people who attended our Christmas function and they all seem to be full of praise, so it was another successful event!
Thanks again for everything and all the best for Christmas
Kind regards
Claire, Tait Walker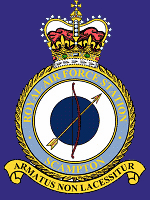 Dear Keith and Corrie
We would like to record the sincere thanks of the Mobile Met Unit for the fantastic entertainment you provided for our annual formal dinner. This was the first time we have put on post dinner entertainment, and the very favourable comments from the guests, as evident by the numbers on the dance floor, means this is a feature we would like to continue.
JV Squires
Wg Cdr RAFR
RAF Scampton




Keith & Corrie
Just wanted to drop you a note to say what a great job you have done on the Carousel since I arrived in January. Your music has been 1st class and you always look great on stage. Equally important is how well you mix with the rest of the team. You will be missed.
So have a good break (all 4 days of it) and enjoy your time on the Sundream.
Hope we get to work together again in the future!
Martin Stevens
Cruise Director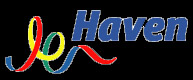 Dear Keith and Corrie
I would like to express my sincere thanks for all of your support last season, not only as my resident band, but so much more. Your inclusion as part of my entertainments package helped undoubtedly to ensure our most successful year for a long time. It is always a pleasure and reassurance to know that when we have you here a fantastic night will be had by all. Keep it coming and see you again very soon, no doubt with even more new material!!
Take care.
Stuart Marston
Complex Manager
Blue Dolphin Haven Holiday Park




Dear Keith & Corrie
Just to say thank you for a great night on Friday – everyone enjoyed it immensely, as did I (apparently!)
Hope to see you again soon – if I am mad enough to arrange another party!
Best wishes
Nikki Morton
School Secretary
School of Biology and Psychology
Newcastle University




Dear Keith and Corrie
Thankyou so much for helping raise funds for our group by providing entertainment at the Joiners Arms recently.
I wondered how Jack and Joan managed to get so many people through the door on their fund raising nights and after speaking to Joan, and asking her, I now know. It is of course entirely because of your popularity that these functions have been so well attended and because of this they have been very succesful fund-raisers.
Joan also told me that you have decided to give your services free on two such occasions each year. Thank you so much for this fine and generous gesture. On behalf of everyone in LIVErNORTH, please accept our sincere thanks for your professional services. Giving your time freely to help others is always a kind thing to do but in your case it is actually costing you money so we are especially grateful to you both for helping in this unique way.
Yours sincerley
John Bedlington
Chairman
LIVErNorth (Regional Liver Patient Support Group)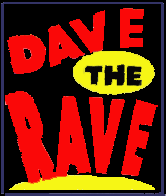 THE ENTERTAINER (South Yorkshire)- Thursday, July 6th, 2006
Out of the ordinary
THERE was a good reason behind me seeing boy/girl duo CK2 on successive nights. I'm always on the look out for good acts and after hearing a first spot at Armthorpe Coronation Club I just could not quite make up my mind. Luckily they were appearing at Hyde Park Working Mens Club the following night so I decided to have another look. Sometimes there are things you don't pick up on first time around so it is never a bad idea to see an act again. To be fair they did well on both occasions, Keith and Corrie are first class vocalists and their repertoire is a little bit out of the ordinary. If I had to choose my song of the night at Armthorpe Coronation Club it would have to be The Eagles hit Hotel California, Keith's display on guitar was special to say the least. It was more of the same at Hyde Park Working Mens Club the only difference being it was a forty five minute spot instead of thirty. Other songs I heard at both venues included Anastacia's Left Outside Alone and Jackie Wilson's Higher and Higher.
Dave The Rave
The Entertainer Newspaper
South Yorkshire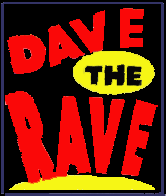 THE ENTERTAINER (South Yorkshire) - Thursday, January 11th 2007
Class Act Can Ring Changes
I recently spent and enjoyable evening in the British Legion Club in Edlington. The trouble is I never know how the evening is going to go, sometimes it's a flying visit, other times I Will settle back and listen to all the act's spots.
The entertainment on offer is a major factor, if I like what I'm hearing then nine times out of ten I will stay put. The act on stage at the British Legion Club are favoutites of mine so that did help to make my mind up. Boy/Girl duo CK2 performed three half hour sets which is how they must like it at the Britsh Legion Club.
Keith and Corrie have a repertoire of over 300 songs so there is bound to be something for everyone. It must be nice to have so many songs to fall back on, with all the different age groups it's essential to have a good variety. Obviously it makes you more versatile, CK2 can be found working casinos, hotels, holiday camps and restaurants as well as clubs. Their choice of material on this occasion ranged from U2 to a rock and roll medley so I couldn't see anyone going home from the Brotish Legion Club disappointed.
I admit to having a favourite song, I always look forward to hearing Keith and Corrie's version of the Eagles hit Hotel California. Who knows, in the future CK2 might decide to ditch Hotel California, with so many numbers at their disposal they can chop and change. I wish other artists would follow their example, some I have seen over the years use the same platter never mind the same songs. Before I finish I must congratulate the bar staff at the British Legion Club, the service was spot on.
CK2 are a versatile duo who won't disapoint.
Dave the Rave
The Entertainer Newspaper
South Yorkshire

Tyler Whittaker - i loved the gig at golden sands



Julie Nice-Jones Saw u at intake social club lastnite amazin great nite :)



Sue Holliday - We saw you at Alverthorpe WMC on 31st May, YOU WERE FAB!



Andy Hempshall - You were great last night. Got me and my Mum up dancing. Merry Christmas



Kerry Sturgeon - saw u at alverthorpe working mens really enjoyed the night, you wa great



Sophie Bavester - saw you at far grange on thursday night, VERY good, me and the girls really enjoyed it.


Hi Keith and Corrie
Just thanks for a great night of entertainment on saturday night at Brookside WMC. It was really nice to chat with you, Hope to see you again next time your in our area. Its so nice to listen to artists that can really sing and play. you both do a great job, hope you both have a great christmas.
Take care
Paul and Tracy

CK2 on Facebook