Keith(Guitar / Vocals) for CK2
(Browse Down for More Photos/ Tech info)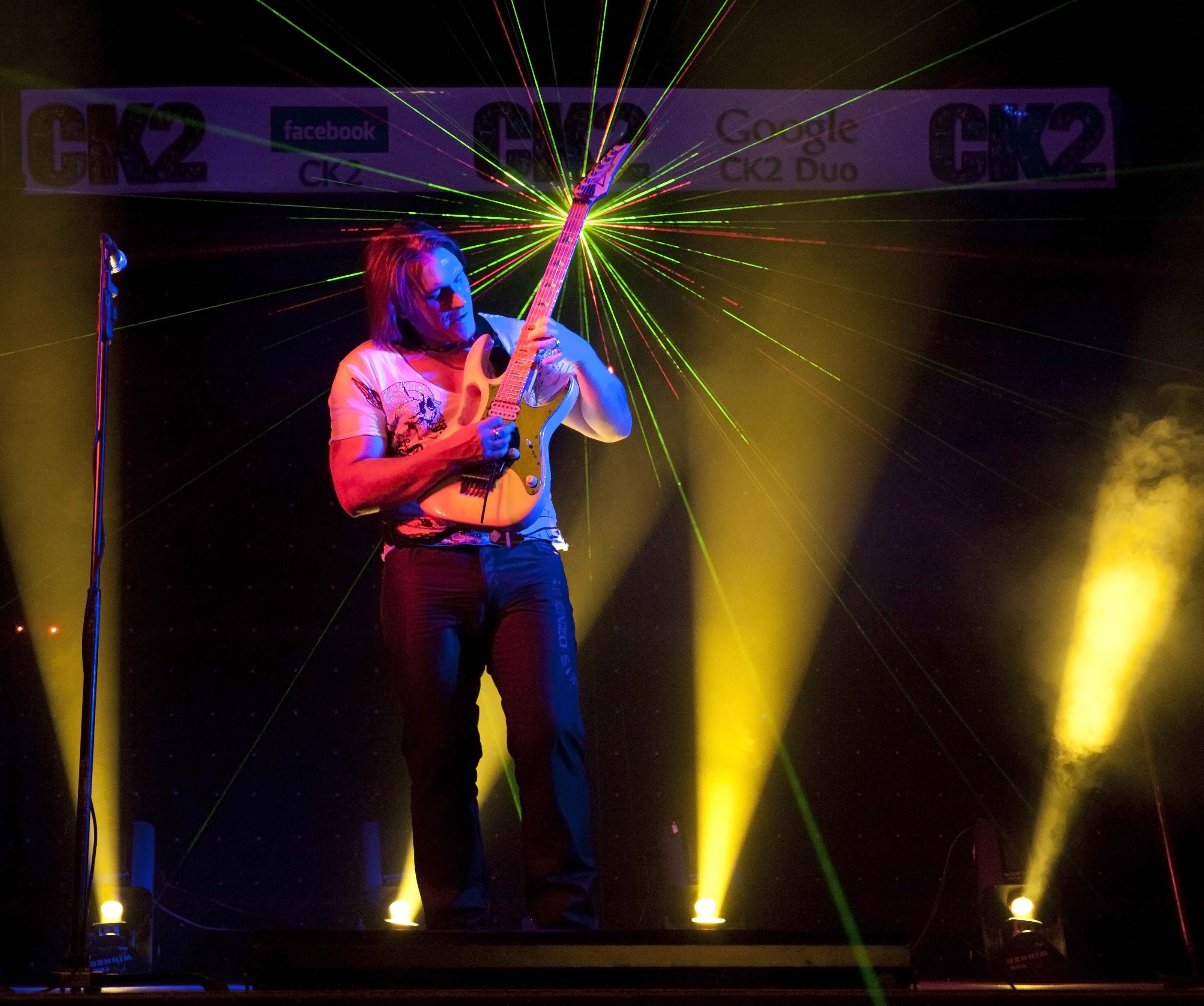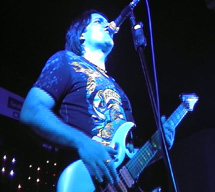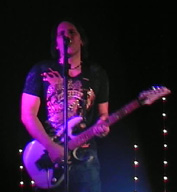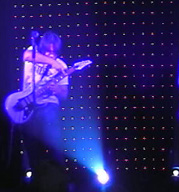 Born in Northumberland, England
Played Guitar since Age of 7, joined first band at 10.
Involved in Several Top UK Show Bands, including "Kick!" and "Foxx"
Launch Parties for Virgin, Sky Sports etc..
Programs, writes and produces all music, tracks, video and promotion.
Programs computerised Show Lighting.
In Dec 2014, Keith performed his 4500th Pro gig.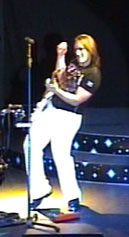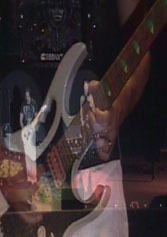 Hobbies - Building PCs, Football, Gym, Showmagic(!)
Influences (Guitar) - Dave Gilmour, Prince, Joe Satriani
Favourite Quote - Never say Should Have, Would Have or Could Have!
Favourite Place - The Kruger National Park in South Africa
Favourite Restaurant - Belthazars (Water Front Cape Town)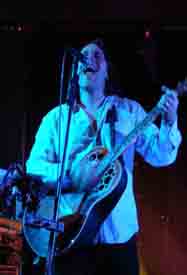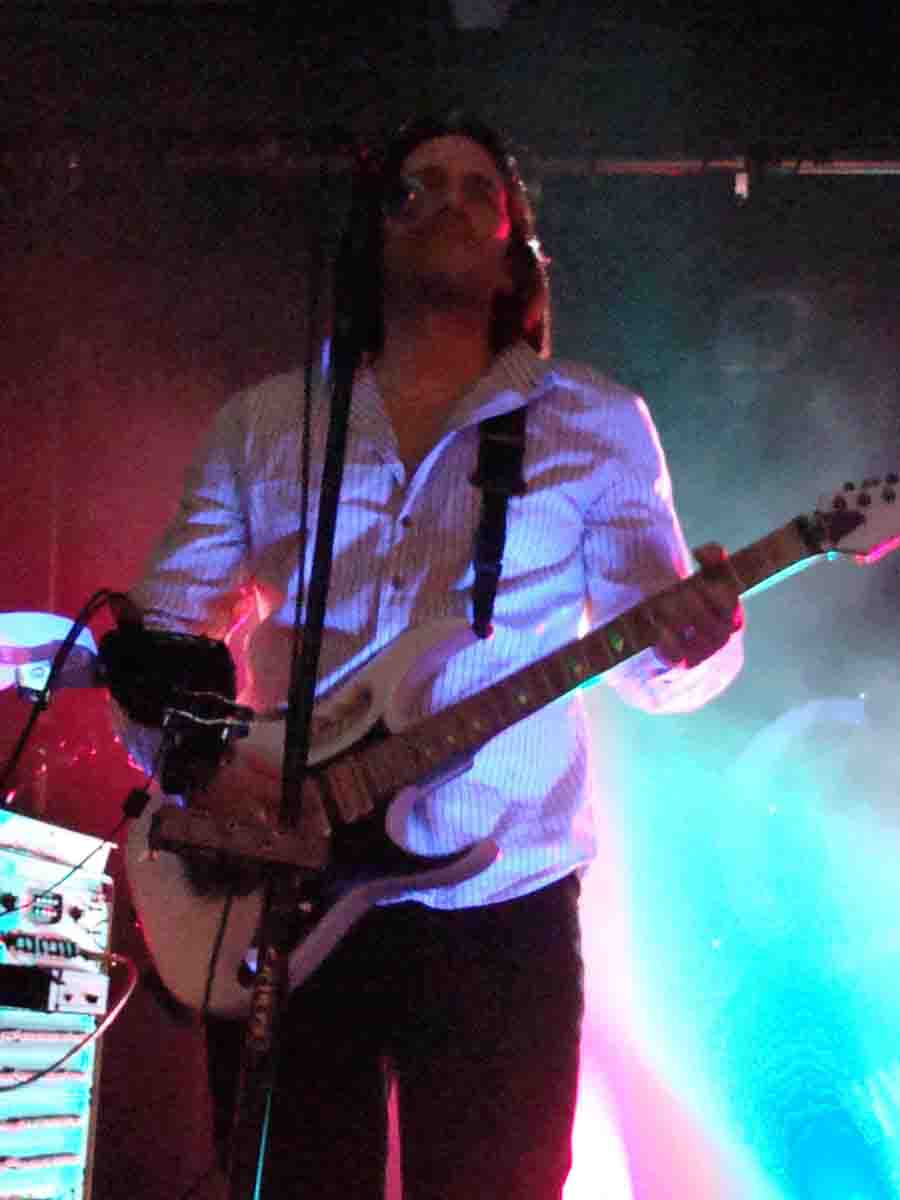 Favourite Movie - Heat or Life of Brian (Monty Python)

Most memorable Gigs -
(1) On the Beach for the Millenium in Eilat(Israel) in front of 3000 People
(2) Private Christmas/retirement party for a certain well know premiership footballer / England captain at his house (He makes great cofffee and nice cups!)
(3) Gig at Manchester airport termainal 2 in front of 1500 air hostesses (It's a tough life)

Spare Time - Anything Adrenalin from Bunji Jumping to
diving with Great White Sharks (Excellent training for the entertainment business!!!)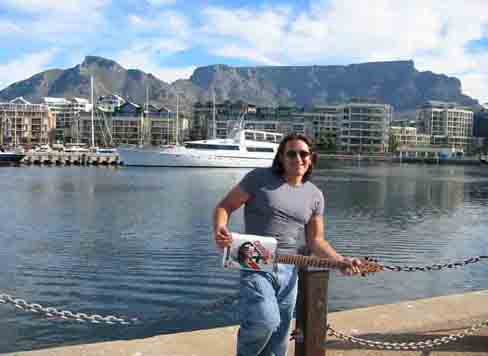 Keith with new Afri-Can Guitar - Waterfront, Cape Town, South Africa
The Techy Bit!
On Stage
Guitars - Jem 777, Ovation
Mics - Sennheiser EW835 (Corrie), Shure SM58 Beta (Keith)
Guitar Radio - AKG Guitar Bug
Guitar FX - Pod Pro XT
Mixing Desk - Roland VM3100 Pro (X2)
Various Graphics and Compressors
PA - JBL PRX612Ms + JBL PRX618-XLF
Lights - 93 individually programmed DMX Channels consisting of LED Ultra bright front lights, +Various other scanners, lasers, and FX
QTX HZ-2 Hazer
2 Dedicated Laptops stripped down, rebuilt with SSDs and optimised for gigging life!
Spare WAV file Players, spare mixing desk, spare DMX Controller and spare Laptop for backup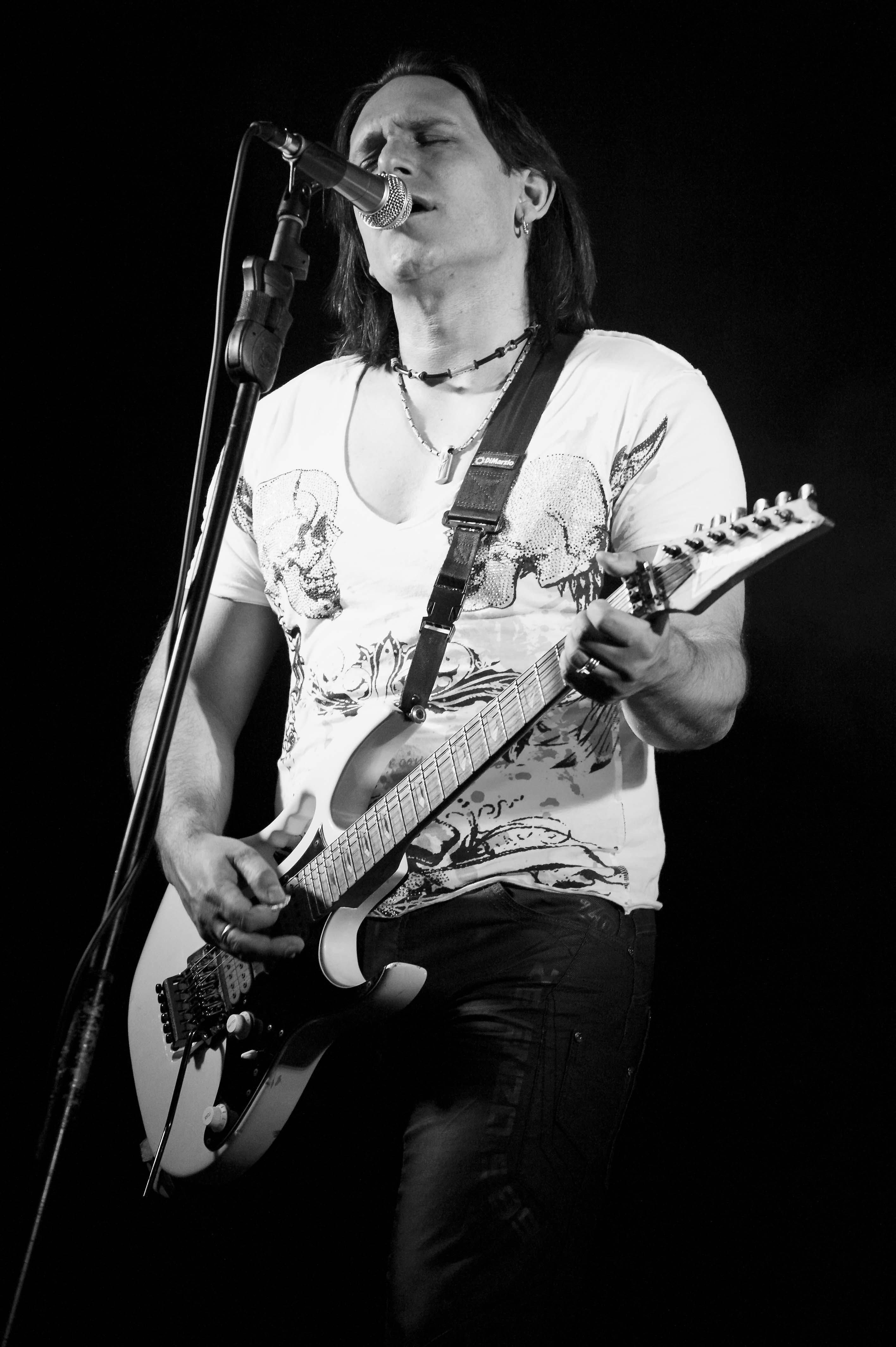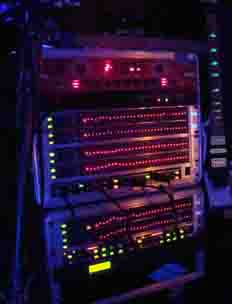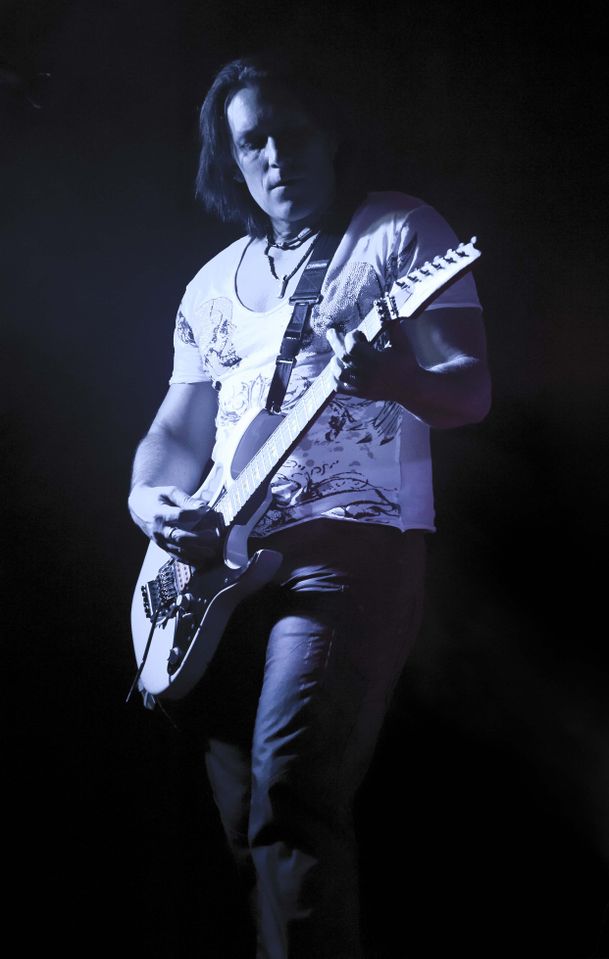 Off Stage track production:
All tracks produced in Cubase 5 on Custom Built PC (By Keith!!)
All Kit, Bass and Keyboard Sounds are samples or VSTi programmed by Keith.
Tracks are mixed and mastered to WAV files then transfered to Showmagic on the laptops for live reproduction.
All BVs recorded using M-Audio Luna mic (and Corrie v1.01 or Keith!)
Guitars recorded with Afri-can(bought in Cape Town!), and above mentioned guitars
Custom PC Spec (intel E6850 3.0Ghz CPU, 3TB Data Drives, 2 X 80GB Raptor 10000rpm Drives, 1 X 120 GB SSD, BFG 320 8800 GTS Graphics Card, Antec Case, 4GB 1333 Ram, Asus P5K Wifi Deluxe Motherboard...etc!)


CK2's Song to Stage process:
1. Decide on song / songs in medley
2. Purchase original songs
3. Program the Drums, Percussion, Bass, Keyboards, Samples and Orchestration in Cubase (One of our current Dance medleys has 163 individual tracks!)
4. Record the extra BV layers in Cubase
5. Master the Track
6. Learn Lyrics / Guitar Parts
7. Arrange live Vocals
8. Load Track to Laptop
9. Program the lights on 93 individual DMX channels for each section of the song
10. Gig it.
...Yep a bit long winded, but we think the finished results are well worth it!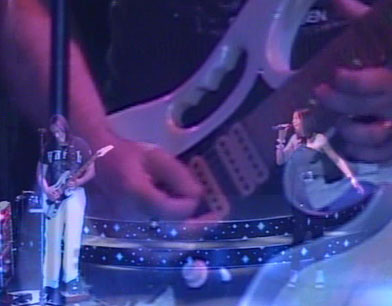 Sound equipment purchased from Sounds Live Newcastle , Lights from P&L Sound and Lighting (Scarborough)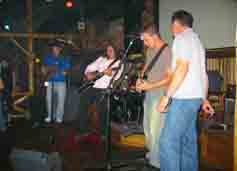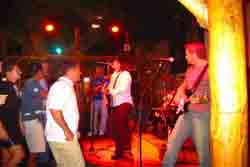 Keith - Trader Horns, Sun City, South Africa Jamming with House Band And Just Jinger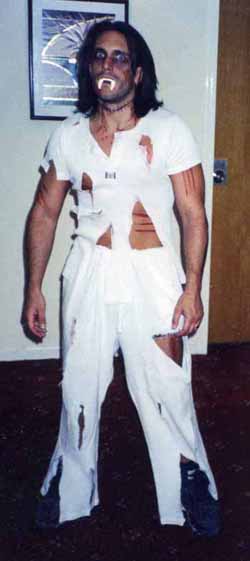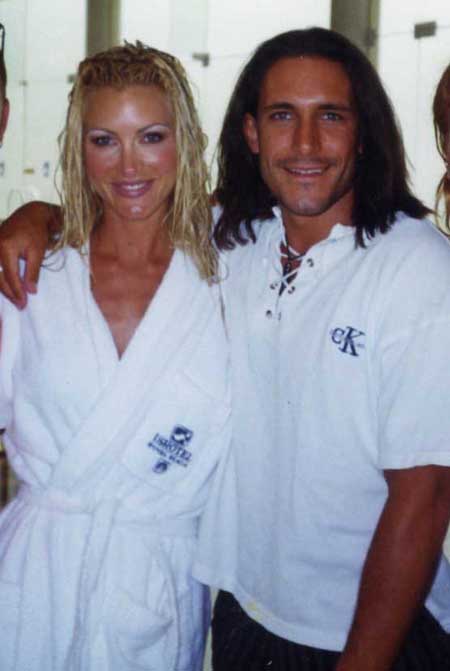 Halloween Party in Cyprus and with Super model Caprice after a gig in Eilat, Israel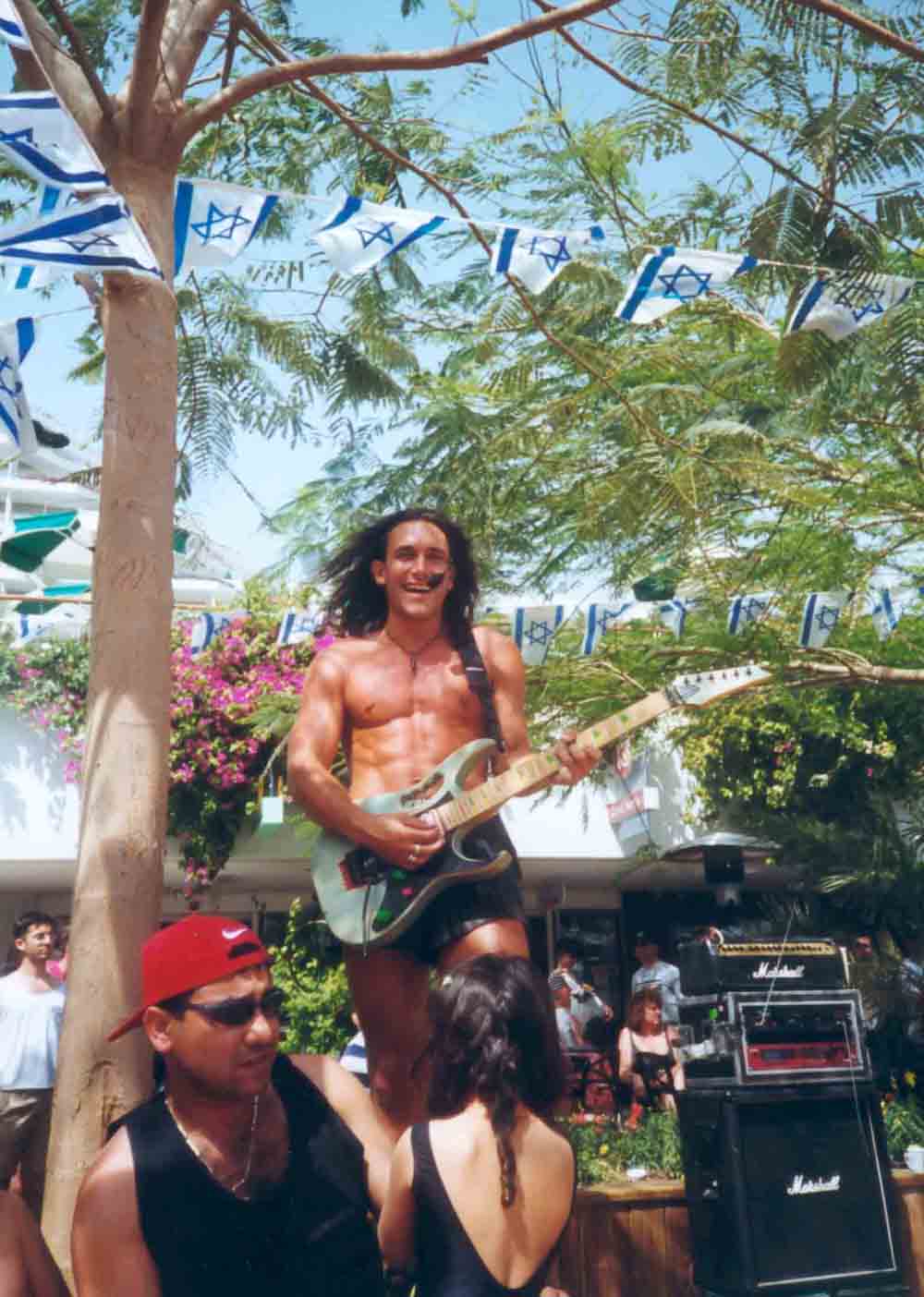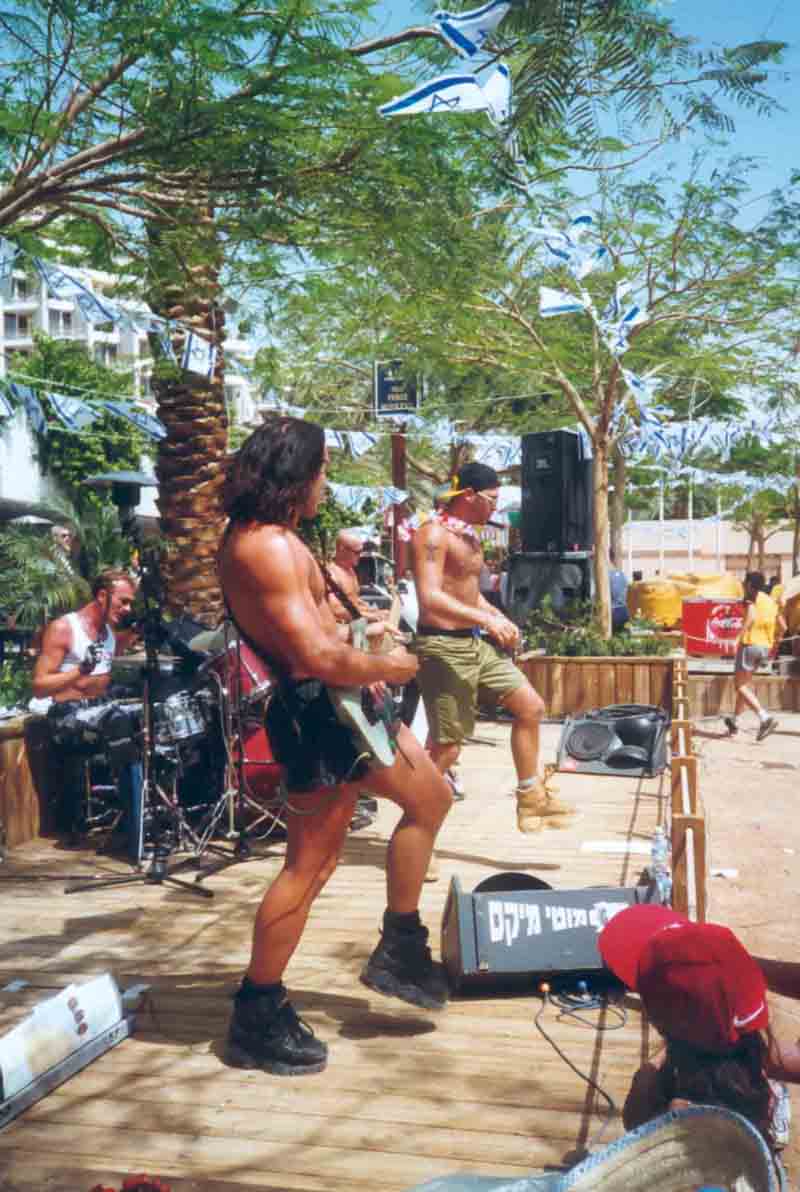 Keith in Eilat, Israel (With Foxx and K!ck)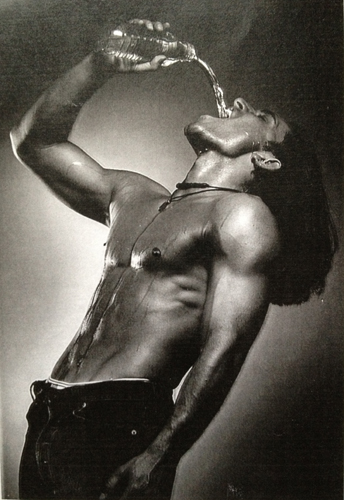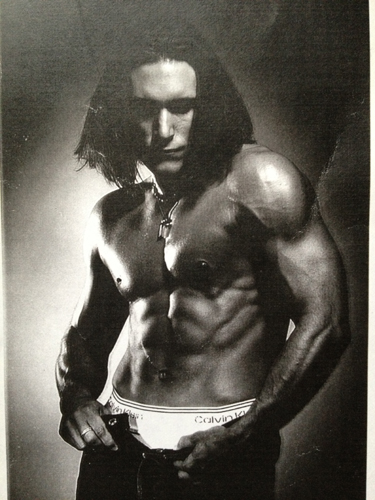 Photos from a poster shoot (A Long time ago in a galaxy far far away - ha ha!!)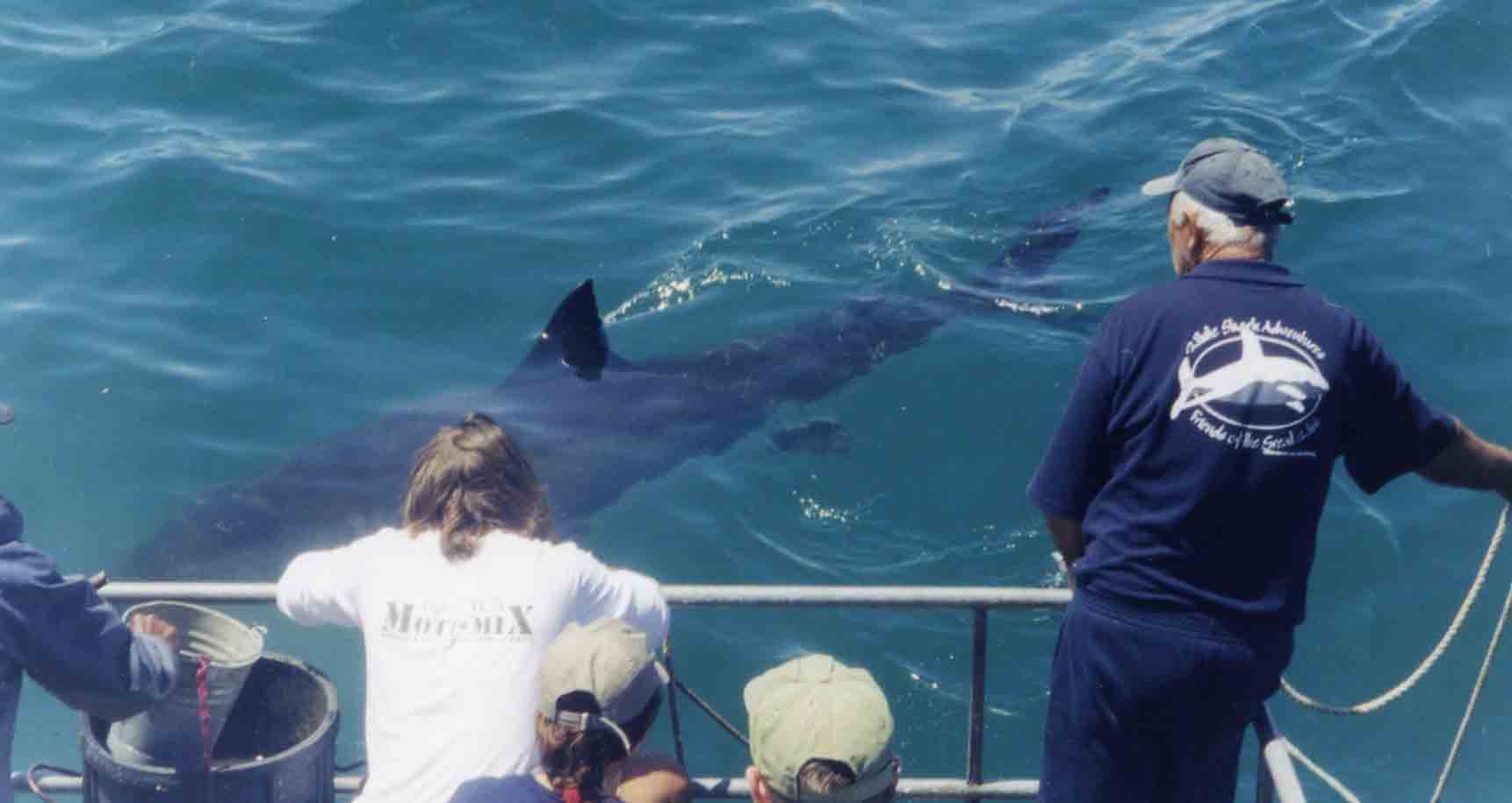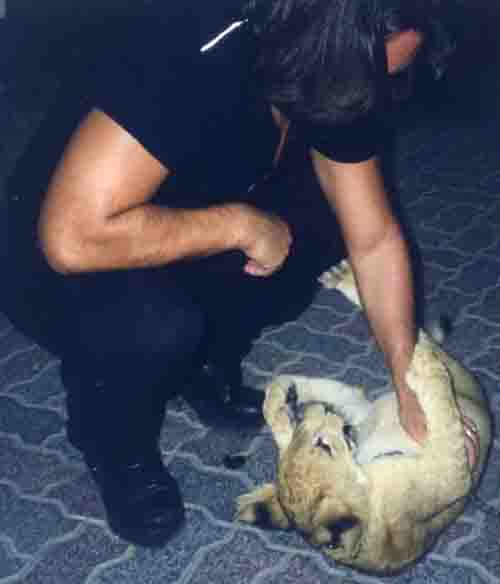 Keith with a Lion Cub while working in Dubai and at the Cape of Good Hope
about to go cage diving with Great White Sharks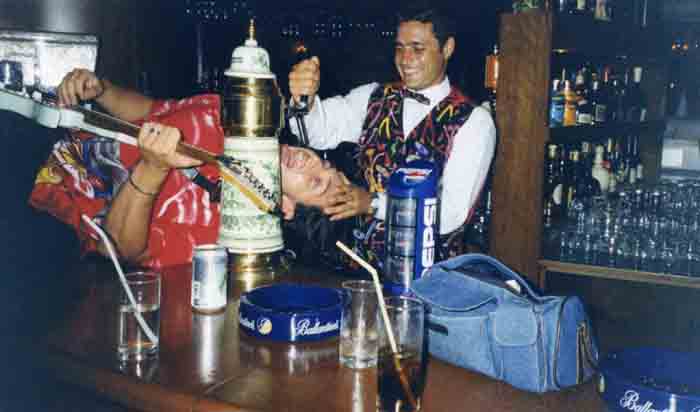 Working at The Alamo in Beirut quenching thirst!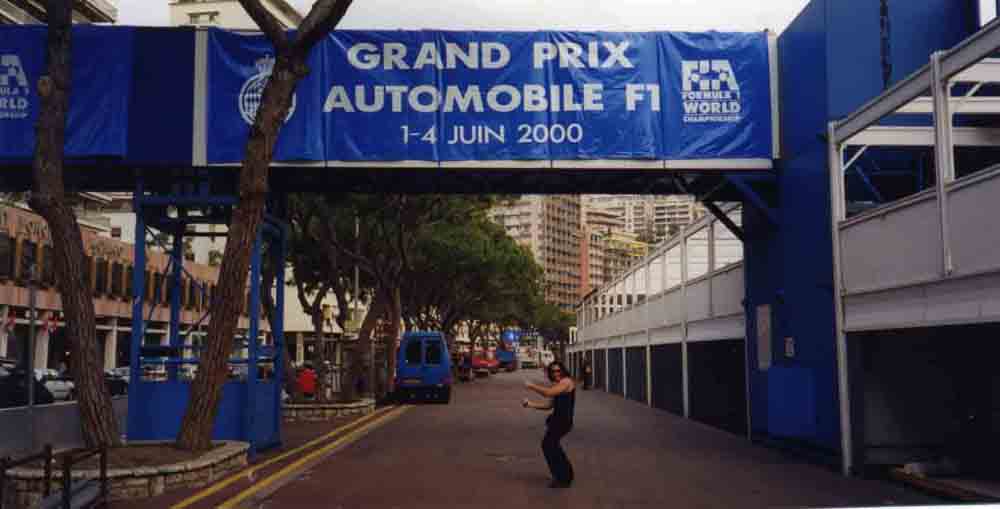 Keith in Pit Lane at Monaco Grand Prix while working on Cruise Ship around Med